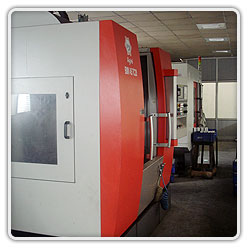 Our established setup at Ludhiana, in Punjab is highly equipped with sophisticated ultra modern equipment and facilities such as CAD/ CAM Facilities, Inspection Facilities & Heat Treatment Facilities. We have our own in-house R&D center. Our Standard Rooms includes, all world class precision making and testing equipment. We also have environment friendly heat treatment shop, grinding shop and also machine shop to provide accurate products, all equipped with most modern machine and professional experts.

The in house R&D team is engaged in applying latest process of technologies. We consistently endeavour to improve our manufacturing processes and customise the products as per the client's requirements. Client satisfaction is our ultimate goal.

Plant and Equipment :
The company is situated in the industrial hub of Ludhiana which is easily accessible. The total area covered is 2050 sq. yards and the company complies with the all the pollution and the industrial norms.
As of now the company has 6 Pressure Die Casting Machine with capcity ranging form 80T-250T and host of other allied machines such as Hydro Pneumatic Presses, CNCs, SPMs, and an in hour integrated tool room with Lathe Machine, Vertical Milling with DRO, VMC etc. The company is planning to add a host of other machines of various higher capacities in the near future.
The company has all the required set-up for any kind of machining with various SPM's and CNC's machines where any kind of aluminium castings can be machined with accuracy ranging in microns.