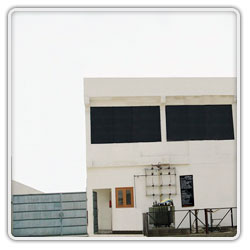 Factory View
Our company's specialization lies in understanding the needs of the industry and tapping innumerable resources to churn out precision engineered casting components that serve various industrial purposes. We thoroughly check the quality of raw material that is being used so that the final product is flawless.
Company Profile
The Company has been incorporated under the watchful eyes of Mr. Dalip Khanna who has been into the business of manufacturing of auto components for the last 3 decades. Through diversification the company has got into the business of Aluminum die Casting very recently and the production has started in full swing from April 2007. We have a capacity of 125 Ton per month which is further going to be increased in the near future.

The company serves a host of industries that include automobile, agriculture among others. We provide our customers with the facility of getting their products customized according to their industrial needs and requirements.

We are backed by a well oiled infrastructure that has all the modern facilities to keep abreast with the various advancements taking place around the globe. Our company ensures that all products are duly tested before dispatching. Assisted by an efficient logistics team, we are known for our prompt delivery system.

Our Buyers :
The Company has been supplying automotive components for two wheelers and four wheelers to Sunbeam Autos which is a Tier 1 supplier to Hero Honda, Maruti and host of other OEMs.
In House Tool Room Facility :
The company now enhanced its infrastructure as in house tool room facilities. All the work is being done through CNC Machines VMC , Drill Tap ,Centre ,Milling with DRO. Any type of Aluminum castings can be done range from 20 gms To 2 Kgs.